Office & Meeting Room Cleaning Services in Kitchener and Waterloo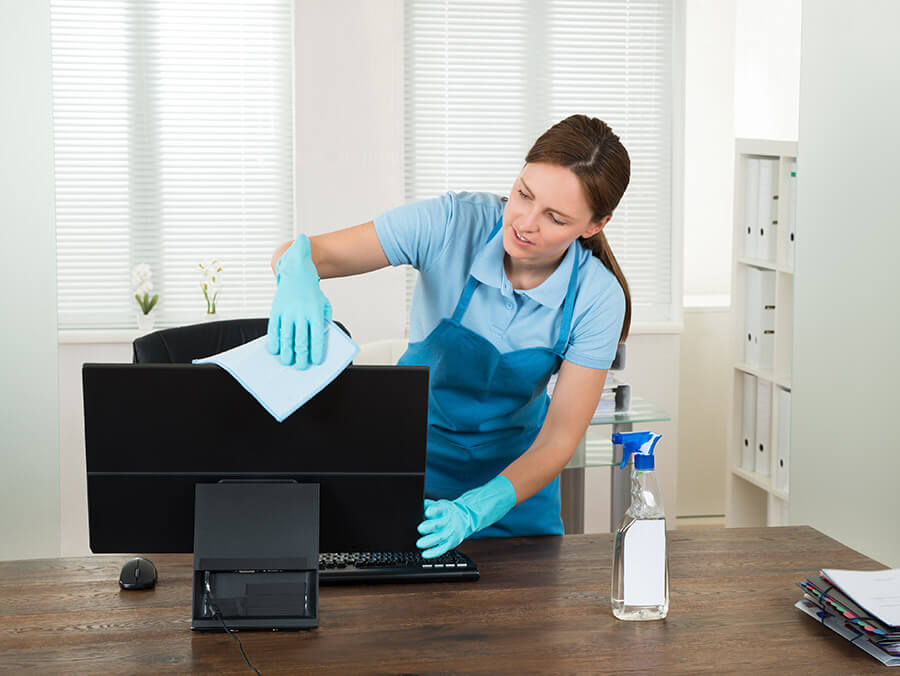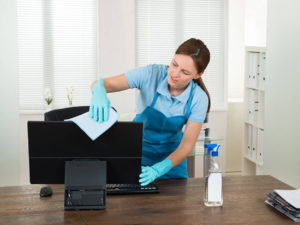 When you arrive in the office, you want to get on with your work. No removing clutter, no tidying up after others. That's why Sunset Quality Cleaning puts such an emphasis on commercial office cleaning and maintaining tidy office and meeting rooms. We do our work, so you can get on with yours.
We are committed to working with businesses of all sizes, in all industries. No matter how large your office space is, we are confident we will deliver a five-star service. We have built our stellar reputation on this very fact. Thanks to our many years of experience, we can even offer guidance on your optimum cleaning schedule, so that your offices and meeting rooms have that 'just-cleaned' look no matter what the time of day.
As we like to say – "It's either clean or not clean… there is nothing in between!"
---
Office Cleaning Services in Kitchener and Waterloo:
Garbage Collection and Recycling Pick Up Services
Busy days lead to full trash cans, which is why we make sure every last scrap is removed after every visit. We also follow strict recycling guidelines, so if your office has a recycling policy in place, you can be confident that all paper, plastics and tin cans find their rightful home for re-use.
Dusting, Cleaning & Disinfecting Office Furniture Services
Offices are filled with furniture, providing a welcoming, professional environment but also resulting in many places where dust and bacteria can accumulate. Our teams will cover every corner of every office and meeting room to leave the space spotless, wiping fittings and filing cabinets, chairs and desks. Ready for a fresh start, every day.
Doors, Walls and Light Switches Cleaning Services
A well-presented office relies on attention to detail, including clean doors, walls, and switches. Scuffs and marks detract from the overall look and feel of any space, and it is essential that these are removed as quickly as possible to avoid lasting damage.
Skirting Boards & Window Ledges Cleaning Services
We understand dust builds up in even the most hygienic of environments, as many people come and go throughout the day, inevitably leaving dust and detritus in their wake. A regular polish of skirting boards and window ledges avoids the build-up of unwanted dirt, reducing the risk of allergies or a general sense of uncleanliness.
Office Glass Partitions Cleaning Services

Glass partitions are an attractive addition, allowing the light to permeate throughout the office space. However, left too long and the panes begin to become smudged and unsightly. When properly cared for, however, the partitions will sparkle in the sun and retain their newly-polished feel.
Office Carpet Cleaning Cleaning Services
Offices and meeting rooms receive some of the heaviest footfall, with employees continually moving back and forth. As such, carpets suffer an ongoing wear-and-tear with a steady accumulation of dirt. Regular cleaning – including the removal of unsightly spots – will prolong the life of any floor, while also preserving the pristine nature of the office.
Cleaning, Vacuuming, Mopping & Buffing All Hard Floors
As well as cleaning your carpeted areas, we focus on the hard-floor rooms as well. There are several approaches to maintaining the look of hard surfaces, and we assess each case dependent on the finish. We then work to ensure the floor-space is thoroughly cleaned, before deploying a specialist buffing machine to add that final shine.
Vinyl Floor Refinishing Services
Over time, vinyl flooring can suffer from extensive use and begin to show blemishes. Our range of expertise allows us to review vinyl floors and assess how best to refinish specific areas, returning the floor to its original state.
Dusting Ceilings, Light Fixtures and Fans Cleaning Services
Similar to skirting boards and window ledges, high-up areas are also prone to dust accumulation. Our team will identify any items such as fans, ceiling areas and specific light fixtures that require an extra polish and be sure to leave them entirely clean, avoiding the risk of a fan spreading dust around the room.
Cleaning Services for Planters Artificial Plants
Many offices include artificial plants and greenery for an extra splash of colour. These are beautiful additions; however, they also need cleaning on a regular basis. We employ a range of products to ensure your plants are at their best, no matter what the time of year.
—
If you're looking for the most reliable, commercial office cleaning services in the Kitchener or Waterloo, Ontario areas, then look no further – Sunset Quality Cleaning has got you covered.
Get in touch today. We'd be delighted to visit your business and work out a schedule to fit your needs!